What Do you do with the
games you don't want?
Let's face it, we all jumped into this headfirst, quickly bought every game we could imagine, and then one day woke up realizing that we had a problem.
Too many games....
...not enough money.
...not enough space.
...not enough time to play.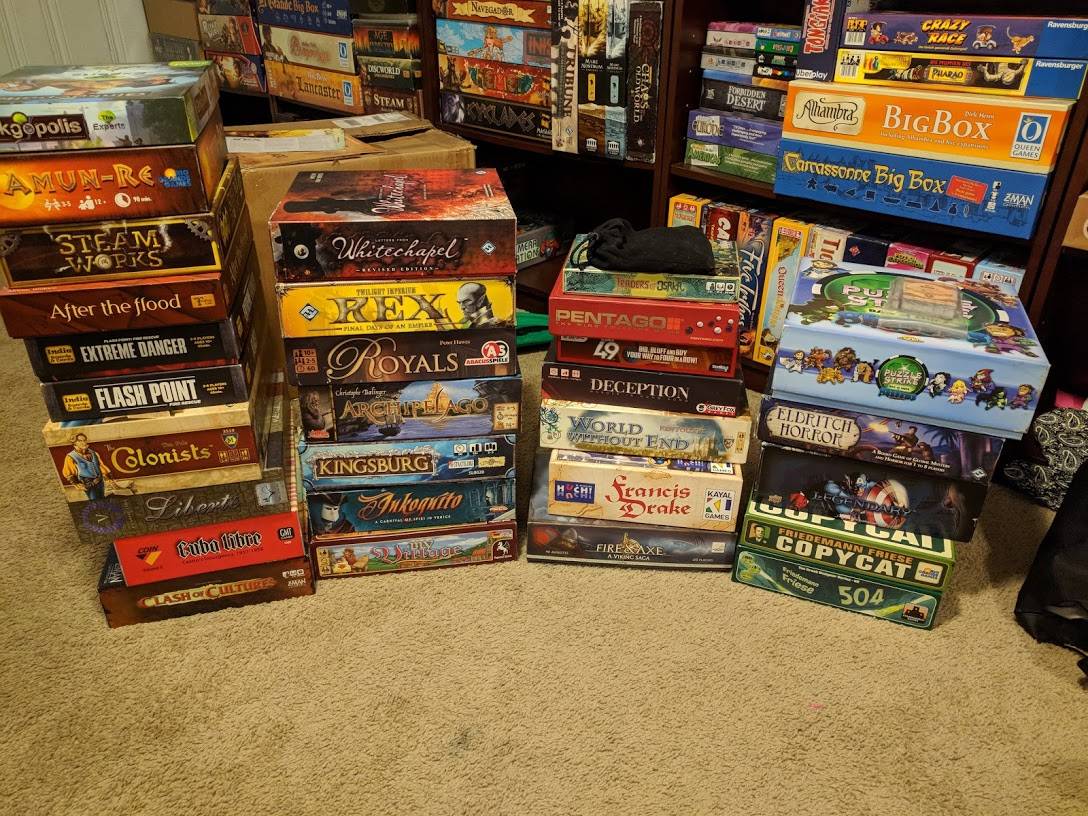 That's Why we Started
BoardGameCo


We Recognize The Need For Gamers To Have A Way of Converting Their Unplayed Games Into More Games
Trading is what we recommend most. You have games, we have games. Turning a big pile of games you don't play into a big pile of games you do play seems like an easy decision. Our proprietary scoring system makes the entire process transparent and easy from start to finish. Plus you're welcome to use our shipping discount to make it even cheaper and easier. 70% of our trades come from repeat customers, we must be doing something right!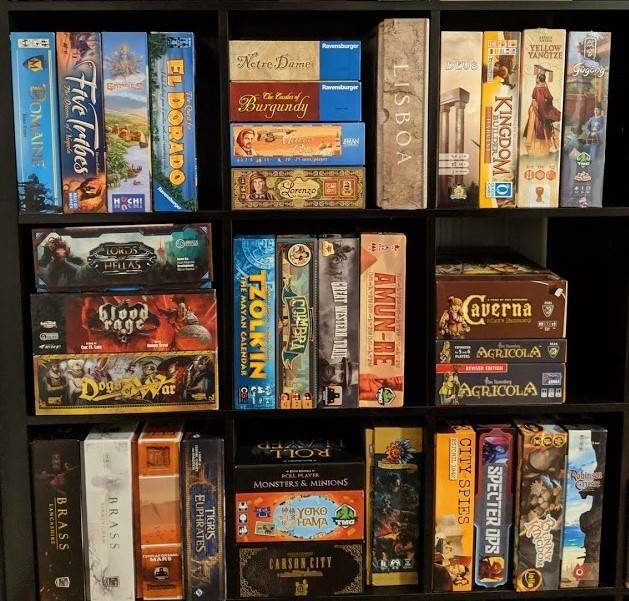 Selling is another great option. While you'll get a better return on trading, sometimes you don't need more games. Or cash is king. Or we don't have what you want. Either way, selling is another great option to quickly and easily turn a pile of cardboard and bits into something more useful. Send us your list of games, and within 2 business days we'll have a quote back to you, for both cash and store credit. Additionally if you're selling more than a game or two, we'll generally cover shipping!
So... What are you waiting for?
We're planning on launching an Alpha trader service in 2020, giving you better trade rates and other perks, for a small monthly fee. Let us know if you'd like to be invited to join when we launch the program.